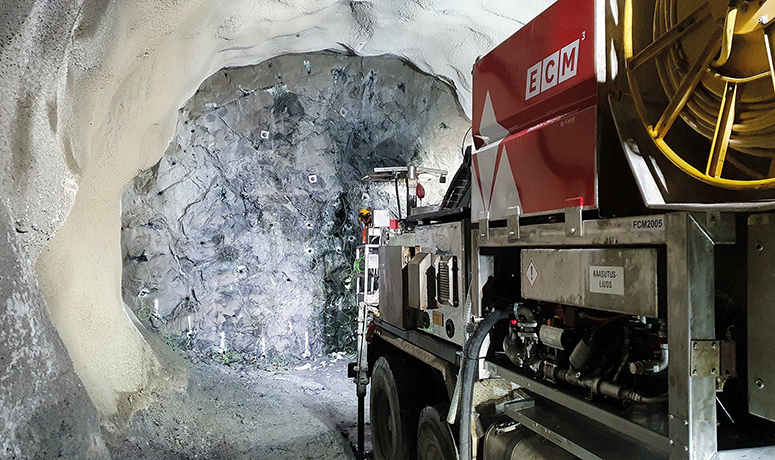 Explosives
FORCIT Explosives' revenue grew during 2022 in all countries. A key theme during 2022 was securing supply in the unprecedented and dramatic situation related to the availability and price of critical raw materials. The main challenge has been related to the substantial increase in price of ammonia, largely driven by the geopolitical situation. Restrictions in supply and significant price increase of raw materials has driven up the cost of production of explosives and imposed new sourcing challenges.
Leveraging our robust supply chain, FORCIT has been able to maintain the continuity of supply to its customers during these difficult conditions. FORCIT is grateful for the good and flexible cooperation and understanding of our customers to find solutions to secure supply during a challenging year. Despite the many challenges, FORCIT Explosives continued its growth and investment plan successfully. Production volumes reached all time high levels, as well as delivery volumes in all countries.
New sites to serve customers in Sweden and Norway were opened during the year and the construction of additional new sites began, as well as investments to increase capacity at current sites. The integration of the O-Pitblast software and technology business progressed well during the year.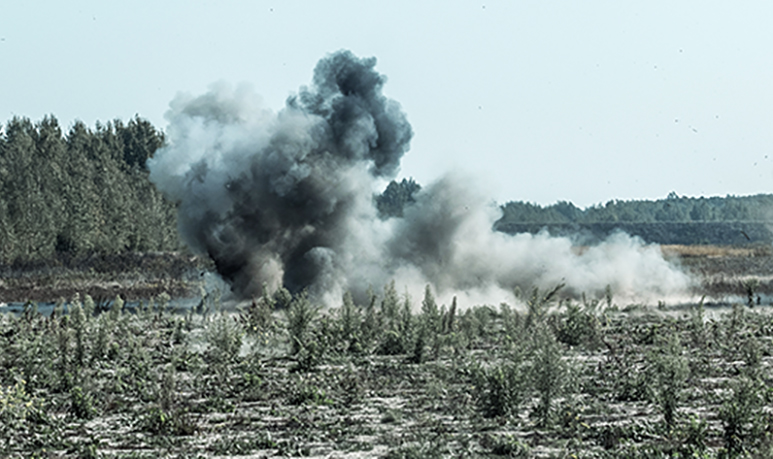 Defence
The revenue within FORCIT Defence more than doubled during 2022 compared to the previous year due to a strong order backlog at the beginning of the year. We expect the demand to continue to accelerate as many countries are raising their defence budgets as a result of the brutal Russian aggression war on Ukraine. During 2022, our Defence business has focused on ensuring the availability of the raw materials and sufficient production capacity, as well as our ability to recruit to meet the rising demand.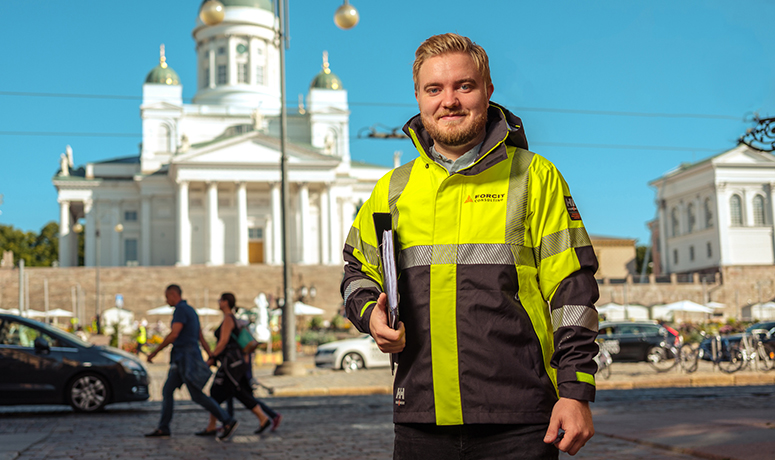 Consulting
FORCIT Consulting revenue grew marginally in 2022 in local currencies. Several internal development initiatives were successfully carried out during the year to secure the long-term competitiveness and success of the Consulting business. Furthermore, the Consulting business area established four new offices in the Nordics: Kalix and Skellefteå in Sweden, Lappeenranta in Finland and Bergen, Norway.
Research and development
FORCIT Explosives' product development made great progress in the development of quality consistency of the Kemiitti system through the introduction of new measurement methods, as well as process and product improvements. The development of a new nitrogen free explosive also progressed, and CE mark approval was gained for both nitrogen free gel and emulsion products. Furthermore, work aiming at developing a new green product line was initiated. FORCIT also launched a new generation of emulsion charging units, ECM3, for underground operations.
In FORCIT Defence, the R&D work has focused on the continued development of underwater systems and of the FORCIT Sentry Area Denial System. The first serial deliveries of Sentry system are expected to take place in 2023.
In FORCIT Consulting, development work related to the platform for handling, monitoring and utilising measurement data has continued and a new mobile app for easy and efficient data handling was launched.
Investments
The Group's total investments during the financial period, including M&A, amounted to EUR 11,6 million (EUR 15,9 million), and if lease financing is included, they reached EUR 12,3 million (EUR 17,1 million). The parent company's investments in its own operations totalled EUR 5,9 million (EUR 2,1 million). The Groups' total investments including leasing finance was 5,4% of the annual revenue.
The most important investments were in expanding capacity and the service network within FORCIT Explosives in Norway, Sweden and Finland. Significant investments have also continued to be made in the digitalisation of the charging and delivery processes. In FORCIT Consulting investments have been made in equipment and software for vibration and noise measurements.